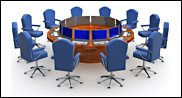 RECENT NEWS ITEMS


Online Panels

<! news>

19/4/18

In the UK, PAMCo (Published Audience Measurement Company) has released what it describes as the industry's new audience measurement currency, 'Audience Measurement for Publishers', replacing the previous National Readership Survey (NRS).

More

.

<! news>

19/4/18

India-based survey technology and sample provider Global Survey has launched a second office in Mumbai, which will serve as the company's client service headquarters.

More

.

<! news>

18/4/18

UK-based market research and ad company System1 - formerly known as BrainJuicer - has described trading during 2017/18 as 'disappointing', with gross profit down 18% (17% in constant currency terms) to £22.2m.

More

.

<! news>



View all related news items

What's Included?
What many people think of as 'online research'. Panel providers offer access to pre-recruited respondents who generally complete a number of surveys over time. Most are large and broadly based. Often sold as fieldwork-only, they are distinct from custom panels (qv) in that they are not developed with or specifically for one client.
FEATURES
I'm Listening by Jamie Thorpe - Head of Commercial Relations for Measurement, Grass Roots
Could Do Better by Greg Ward - Director, Fly Research
Plenty more fish in the sea? by David Day - Global CEO, Lightspeed Research
Online Research in the Middle East and North Africa by Tamara Deprez - Head of Y! Maktoob Research and Marouane Sanhaji Panel Manager Y! Maktoob Research
Survey Design: Back to Basics? by Chris Dubreuil - VP Client Development, UK, Research Now
Online's Balancing Act by David Day - Global CEO, Lightspeed Research
CURRENT JOBS IN THIS SECTOR
Account Director / Team Leader - Shopper Insights and Consumer Panel Expert - Melbourne, Aus
Panel and Sampling Manager – Maternity Cover - Central London
Associate Client Director / Client Director - Princeton, NJ, USA
Online Project Manager - Sydney
Panel Administrator - Media Research (TV) - Switzerland (UK)
Senior Acquisition Coordinator - Cincinnati, OH, USA
Analyst CS - Cincinnati, OH, USA
Research Executive - Media / TV / Broadcasting - Central London


>> More jobs in this sector

>> View all jobs on MrWeb

<! img src="insight-banner.gif" align="right" border="0" alt="InsightExpress"><! img src="populus-bnr.gif" border="0" alt="Populus">
FEATURED SUPPLIERS
<! featsupp>

Lightspeed Research Ltd

A global interactive data solutions provider delivering market research results through global panels. Lightspeed Research provides access to household members across 34 countries in Europe, North America and Asia-Pacific. www.lightspeedresearch.com

Research Now

Research Now are the International Online Fieldwork and Panel Specialists, offering a one-stop shop for international online fieldwork across 36 proprietary, research-only online panels worldwide. www.researchnow.co.uk

iTracks

Itracks is a world-leading expert in online market research, recognised by leading market research professionals and Fortune 500 companies as the most client-focused, reliable and flexible available. www.itracks.com
<! featsupp>
ALL SUPPLIERS
AOR - CINT - EMI Surveys - Epsilon - e-Rewards - Freshminds - Geoscape - GMI - Greenfield online - Harris Interactive - Hotspex - Itracks - Knowledge Networks - Krea - Lightspeed Research - Livra - Maktoob Research - MarketTools - ODC - Opinionpanel - Peanut Labs - Pulse Group - Radius Global Market Research - Research Now - Research Panel Asia Inc - Sample Czar - Scarborough - SSI - Toluna - Usamp
Please
email
if there are any relevant agencies you don't see listed here.