Privacy and Data Usage Policy - MrWeb site and news email services, including DRNO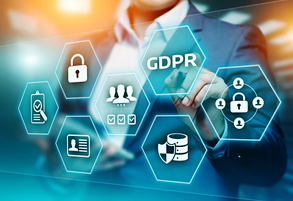 Updated November 2019
Note that for the sake of brevity, a separate page is available here if all you are doing is subscribing to Daily Research News emails.
We are committed to the protection of the privacy of both site users and, where appropriate, clients. We do everything we reasonably can to keep your information, as supplied to us, private. Your personal details will generally only be sent to us with specific instructions as to what we should do with it, and we stick closely to what you have specified.
We do not use cookies. You are not tracked as to which pages you view. No profiling information is collected about you for 3rd party use.
We only pass your personal information on to third parties with your specific permission - this includes contact details, the content of emails sent to us and the personal information in your CV, and any other personal information supplied.
We gather and use statistics about visits to the site in aggregated form only - this includes which pages are visited how many times, which sites visitors are referred from and all the normal statistics to be found in server access logs. This information is used to improve the site, measure the success of new initiatives (and the progress of well established sections) and in our marketing, but it will never be used in such a way what individual users' habits could be identified from the information provided.
Our vacancy notification, news service (DRNO) and other site features require you to give us your email address so that we can send you emails on a regular basis. This is used to supply the service in question and, on occasion only, to inform you about other, similar features of possible interest to market researchers, but only by MrWeb Ltd - we have no 'other companies in the group' to pass your information to.
To unsubscribe from any MrWeb email service, either click on the unsubscribe link and enter the address to be removed if asked, or simply reply to the email (please check your reply is going to an @mrweb.com address), leaving the email you received intact to help us identify what you're getting, and asked to be removed, clearly stating the service you wish to stop receiving if this is not obvious from the copy part of the email on hitting 'reply'. Please allow 2 working days for us to remove you from the list.
If you Send us Your CV
CVs are sent to us for one (or more) of three purposes:
- submission for one or more specific vacancies, as numbered by you
- submission to up to four of our recruitment consultant advertisers - we will choose recruiters appropriate to your specialisms within research - this (manual) selection is made for your benefit, so as to avoid wasted time talking for yourself and advertisers if they are not familiar with your area.
- in order to get our advice, or that of the resident experts running our 'career clinic', in which case we will respond to the specific requests you make to the best of our ability.
We will not use CVs for other purposes, except that 1) we may contact you individually if we learn of something which might be of help in your job search and we remember details from the CV, and 2) your CV will be stored on one standalone PC for use if you give us further instructions, such as sending it for further jobs. The aim of this is to save you time / effort re-sending the CV / completing the form again. CVs will be deleted after two years if no further instructions have been received; or of course any time you request us to do so.
Your CV will not be posted on the Web. We have no online CV database and no intention of introducing one.
To update your CV at any time, simply submit another one using our online form or by attaching a document to an email. You may ask for the previous one to be deleted, or in particular circumstances to be retained, for example if you have different CVs stressing different work experience. You can ask at any time for details of the information we hold on you, and we will take all reasonable measures to comply, as laid down in the Data Protection Act - contact Nick Thomas on privacy@mrweb.com or call Nick on +44 (0)20 7515 6040.
Feedback
MrWeb Ltd invites feedback from users at any time, whether in the form of suggestions, criticisms or positive comments. There are various parts of the site where this can be done by means of a form submission. Such feedback will be only be used for marketing or promotional purposes, or disclosed to another party, either:
with your express permission, or
if submitted via a form which is clearly intended for such use - for example a bulletin board where the express purpose of completing the form is to put your comment or question online. (Note that as of November 2019 we are not running such a bulletin board!)
The Data Protection Act 1998 / GDPR 2018
The information that you give us, including your curriculum vitae and e-mail address, is termed 'personal data' under the Data Protection Act 1998, and as Data Controllers under its definitions we comply with the provisions of the Act. We also aim to be fully compliant with the General Data Protection Regulation (GDPR) which came into force in May 2018.



Changes to our Privacy Policy
If we change our privacy policy at any time, we will update this page, but we will not make changes which interfere with your basic right to have your data held securely and confidentially. We focus on doing with your data only what's necessary to provide services you have requested, or what you have specifically asked us to do with it.

If you have questions or comments about our Privacy Policy, GDPR, the Data Protection Act or the Information we hold about you, you can email us or telephone +44 (0) 20 7515 6040 at any time.



Copyright Notice
This site and all the original information presented within it and all trademarks, trade names and logos are copyright © MrWeb Ltd 1998-2019, and any unauthorised reproduction is prohibited.



Website Disclaimer
In compiling this Web site we take all reasonable care to ensure that the data on it is accurate, whether it is in our own directories or in the form of ads or announcements sent / posted by others. Nevertheless the content is provided for information only and you should seek further guidance and make independent enquiries before relying upon it.

The information included in this web site has been compiled from at least a thousand different sources and is subject to change without notice.

MrWeb Ltd makes no representation or warranty whatsoever regarding the completeness, accuracy, currency, adequacy, suitability or operation of this web site, or of the information it contains, nor that the information has in any way been verified by MrWeb Ltd or any of its employees. We assume no responsibility for information contained in this site and disclaim all liability arising from negligence or otherwise in respect of such information.

We do not guarantee the actions of clients or advertisers in responding to information passed via us or via the site, and we make no warranty as to the final terms and duration of any appointment obtained through this web site.

By using this web site you assume the risk that the information on this web site may be incomplete, inaccurate, out of date or may not meet your requirements.

This web site was created in England. Any interpretation of its content, claims or disputes (of whatever nature and not limited to contractual issues) shall be subject to the exclusive jurisdiction of the English Courts under English law.

Again, please email privacy@mrweb.com or call us on +44 (0)20 7515 6040 with any questions about any of this.

Nick Thomas, & all at MrWeb